Connected cars caused a stir at this year's Mobile World Congress in Barcelona, but what exactly are connected cars, and how could they affect the future of field service?
Connected Cars of Today
The most basic definition of a connected car is a car that's connected to the internet, but most people understand a connected car to be a vehicle that communicates with the outside world, using sensors to determine its position, and connecting with everything from mobile devices and services to other cars.
The technology that underpins connected cars is telematics, a field that encompasses telecommunications, vehicle technology, road transportation, road safety, and computer science. The field service industry already uses telematics to some degree: satellite navigation and GPS. Real-time vehicle location, route efficiency data, traffic information, and the ability to locate workers in relation to jobs, parts and their colleagues have all drastically increased the efficiency of the field service industry. Synchroteam itself is a cloud-based solution that applies telematics to make workforce management, job scheduling, dispatch, reporting, and billing quicker, easier and more cost-effective.
Connected Cars of the Future
So what about the future? Currently, most FSM software is accessed by mobile devices or, in some cases, wearable technology, but with the advancement of telematics could we start seeing field service management systems within connected cars?
The answer is probably, yes.
While GPS in cars is common, the vast majority of today's connected cars don't go much further than connecting to the driver's mobile device. Even though prototypes of autonomous, self-driving cars exist, we're still a long way off from highways full of self-driving cars like those seen in I, Robot or Minority Report! If recent developments in telematics are anything to go by, however, the future of connected cars is bright.
Last year, Dutch company TomTom opened up their WEBFLEET telematics platform to developers, with the intention of facilitating new applications for connected cars that could revolutionize field service management. Couple that with Head Up Displays like Navdy and HUDWAY, which project information onto your windscreen and allow you to perform tasks using hand gestures and voice control, and self-parking software like that premiered last year by Bosch, and you get a glimpse of the possibilities of connected cars.
At 2016's Mobile World Congress, this glimpse became a clear vision of driving in the future. Mercedes-Benz, in partnership with Qualcomm, showcased the Mercedes F 015, a fully functioning, luxury self-driving car that could hit the market as soon as 2017. Qualcomm's president, Derek Aberle, stated: "In the future, the car is going to be connected to everything … Indeed, cars will be able to communicate with other cars, with pedestrians, and with the infrastructure. The car will become a mobile platform."
Nokia Networks introduced their ultra-low latency 5G network at MWC16, a network that they hope will one day connect, steer and control all autonomous cars. This would streamline traffic within cities and on motorways, reducing emissions and accidents.
In a world with ever more cars on the road, and in which 90% of accidents are caused by human error, you can see why autonomous, self-driving cars are an inevitability. Reduced emissions and fewer accidents are hard to argue with, and GSMA, the group that organizes MWC, predicts that by 2030 there could be as many as 44 million autonomous and connected cars on public roads.
But what do these connected cars of the future mean for field service?
The Future of Field Service
By providing accurate data on driver safety and fuel efficiency, connected vehicles could help to encourage workforces to drive more safely and efficiently. With FSM software integrated into vehicles, communication between operations managers and technicians and technicians and clients will be even better. Companies will be more efficient and employee satisfaction will increase, improving the all-important customer experience.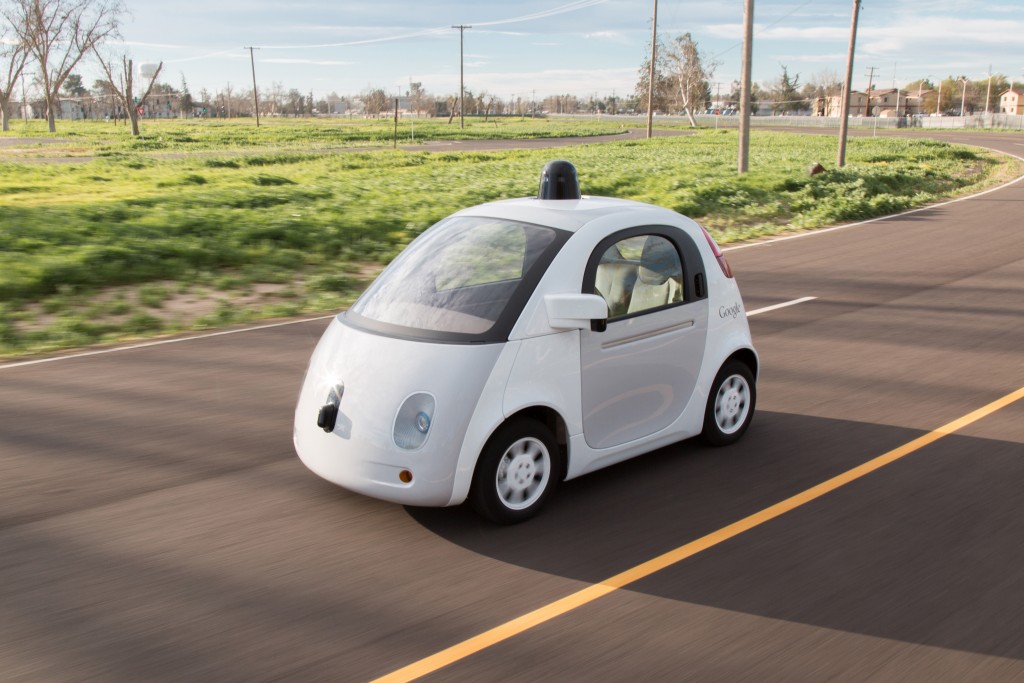 Self-driving vehicles could further decrease fuel emissions, cutting costs company-wide, while fewer traffic jams on the roads and responsive route-planning would enable technicians to complete more jobs in a day. Journeys between jobs could be used as extra training time for technicians, who might otherwise be twiddling their thumbs, and their driverless vehicles could even be sent to fetch and deliver parts while they continued work on a job!
While most of these benefits are still a long way off, the connected car revolution has already begun, and the effects are already being felt in field service. What happens over the next 15-20 years remains to be seen, but forward-thinking managers might want to start thinking about how to get on the bandwagon.
Watch out, though – this bandwagon may not have a driver!