When you started your HVAC company you probably didn't even think about it, but scheduling optimization is one of the most important elements in this work field. In fact, it has a key role in your road to success. Research has proved that half of customers wouldn't hire the same company again if the technician showed up late for the appointment.
No matter which type of maintenance your HVAC company does, you need a solid, reliable scheduling optimization system in order to provide your customers with the best service – and therefore easily overtake your competitors. Here's 5 tips that can help you make that happen!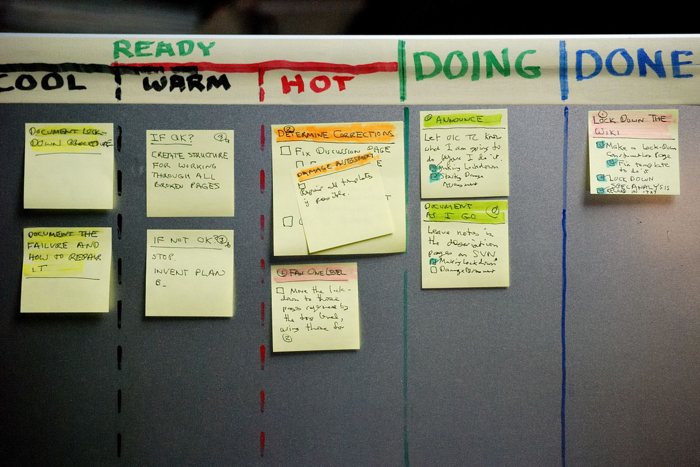 1. Hire appropriate personnel
Let's start with the basics. At first, you may feel tempted to take care of office administration and scheduling optimization. But in the long run, answering the phone and scheduling tasks will take you too much time and prevent you from focusing on your own responsibilities as company manager. It's time to delegate!
Search for the right person to manage scheduling optimization; someone who has the necessary organizational skills, who can be strict with technicians' schedules, but kind to customers on the phone. Of course, you can also count on software to help with this tasks – such as Synchroteam.
2. Keep all necessary info handy
When a customer calls in, it's important to have all their information handy: name, address, job history, etc. So, if you're using filing cabinets, you should keep them close and of course, perfectly organized.
But of course, we're already in 2018 and maybe it's time to ditch paper. With a digital solution for HVAC companies such as Synchroteam, scheduling optimization is really easy. All the customer's data (service history, scheduled and finished jobs, and so on) are just a click away.
3. Group jobs accordingly
When you start a company, scheduling optimization doesn't really matter that much. You hardly have enough jobs to fill in a whole day anyway! Things begin to change, though, as soon as you grow and need to organize that huge amount of jobs in some way.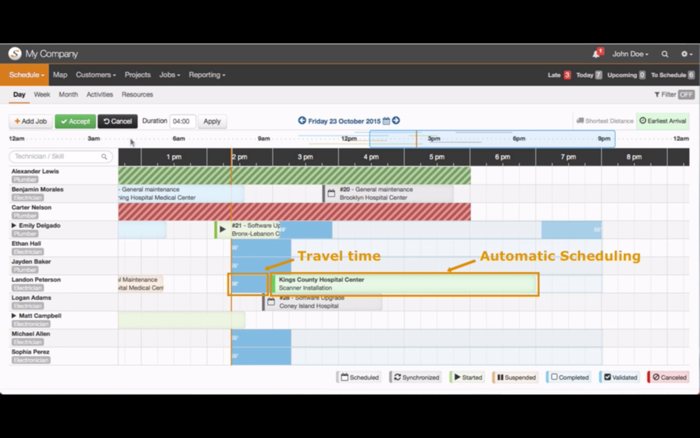 A good method is grouping your technicians' jobs by location or by skill – something with which Synchroteam's ScheduleAssist can be very helpful. You can then optimize routes, save time and gas money, and your customers will be happy with the service. It's a win-win!
4. Remind customers of appointments
If your company does maintenance jobs, you probably need to schedule jobs sometimes months in advance. And guess what happens when the day arrives? Exactly: the customer may have totally forgotten about the appointment, and the technician will then find an empty, locked house. Sadly, a waste of time for both parts!
In order to avoid this, you can always make a phone call a few days before to confirm the appointment… but probably the easiest way is to use a tool like Synchroteam. Why? Because it has a special feature to send automatic reminders that will prevent customers from forgetting about appointments again. Isn't that great?
5. Go digital!
We've already talked a few times about the advantages of the paperless office. And of course, this leap into the digital world can also help in scheduling optimization, plus other positive results such as:
Saving in office costs (paper, storage space…)
Preventing work orders from getting lost
Saving in unnecessary trips to pick up documentation
Optimizing invoice process
So, don't hesitate! Download Synchroteam's free demo and start to enjoy all of its advantages in scheduling optimization today!