The field service industry will continue to grow at a steady pace in the following years, partly thanks to the usage of  field service scheduling software like Synchroteam, which enable field service companies like yours to automate many of the managing tasks you need to complete on a daily basis.
Field service scheduling software has played a key role in the last few years in the field service industry, and will keep doing so according to the most recent tendencies. This is mainly due to elements such as task automatization, and also the high degree of mobility provided by smartphones, tablets and other similar devices.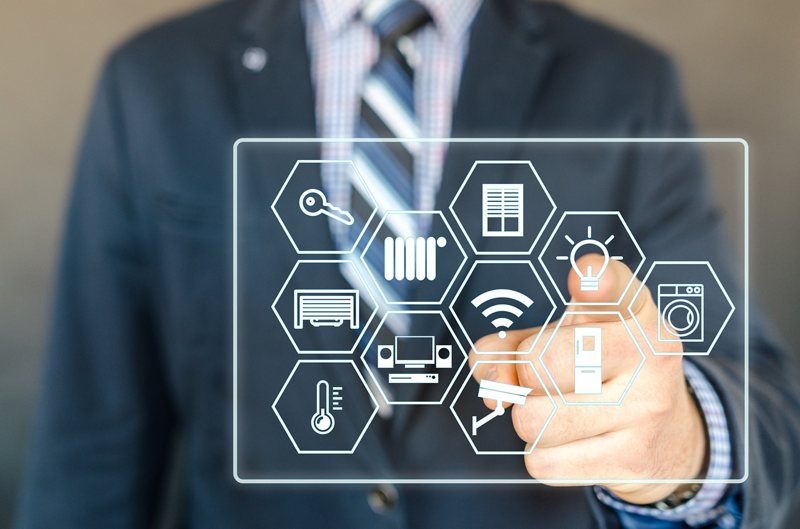 Thanks to these gadgets, the work of field technicians, dispatchers and service managers is easier. The field service scheduling software makes all the necessary information available anytime, anywhere, from stock controls to each customer's service history. What's more, all this information will gradually increase and improve, and it'll remain available for future generations of field service technicians as the older workforce retires. And guess what? Synchroteam is already capable of doing this.
IoT and the field service scheduling software
The concept of IoT, Internet of Things, is not something new at all. In fact, we've mentioned it already a couple of times on this blog. But it'll surely be, together with the field service scheduling software, one of the driving forces in the field service industry.
For instance, thanks to the use of special sensor-based technology, a maintenance company can easily detect problems in any installation under their management, so that the field service scheduling software automatically creates a work order to revise the installation even before it breaks down.
This is a very important change for the HVAC industry. You move from preventive maintenance to predictive maintenance, from replacing parts because they're broken to monitoring installations 24/7 to keep them always at their highest performance levels.
Automatization is key in field service scheduling software
If you're used to field service scheduling software tools like Synchroteam, you probably know already about automatization. But this concept will become more and more important in your company's performance and quality service in the coming years.
Tasks such as work orders, field trips scheduling, team organization and invoicing are already being automated, thus making work easier and faster. This automatization will keep on growing in the near future. In the end, it's the smartest and ultimately the cheapest alternative to hiring more staff in order to be able to manage service calls, as they continue to grow.
With the help of field service scheduling software, maintenance and HVAC workers can now focus on more productive tasks, while maintaining a high degree of efficiency in the company. Because you may not be able to automate the hands-on tasks of your field technicians while visiting a customer, but you can do it when processing work orders, calculating budgets, generating invoices and a lot more. And, in the long run, this will all revert into more profit for your company.
If you're ready to get on the automatization train, don't hesitate: download the Synchroteam free demo and start enjoying all of its advantages today.