We're already almost a whole month in the new year, so it's the perfect time to revise the current trends in the HVAC industry and start working on your goals for 2019. Because you have already define your New Year Resolutions, right?
To be honest, there's a lot going on. We already talked about the future trends in field service management software for this year, but there's definitely going to be some movement in 2019 in the HVAC industry: smart homes, market growth, a possible technician shortage…
We've listed a few of these elements in this article, so that you can make use of the information and benefit from it for your own company. Then, hopefully, you'll be able to use these trends in your own advantage, prepare for them and set your own 2019 goals for the HVAC industry accordingly.
Welcome to the Smart home
it's hard to talk about any current trends or industry movements without mentioning the Smart home. With more and more homes controlled by Google Home, Alexa, Apple HomeKit or Nest devices, customers now think of their homes as unique, centralized systems in which everything is connected. Appliances are no longer separate units, and of course, they all respond to a mobile app.
So, if your customers can now turn on the lights, make coffee or even order a pizza from their smartphones, why shouldn't they be able to the same with HVAC industry specialists? Smart homes are just one part of a growing tendency among users: they expect everything to be connected, responsive and accessible 24/7.
This could have important implications for your HVAC industry, from the way you handle customer support to the methods you use to advertise your business. So maybe it's time to take Smart devices into account when defining your goals.
Warning: Technician shortage
Many industry areas will face a shortage of skilled workers in the coming years, specially those related to technology and robotics. However the HVAC industry is no different, and could also be soon looking for well-prepared technicians.
Hiring new workers is a serious matter and shouldn't be taken lightly. The real challenge here is to find the right people for the position, which means that every company in the HVAC industry will have to get creative in order to hire new people during this year – and of course, to give them the proper training.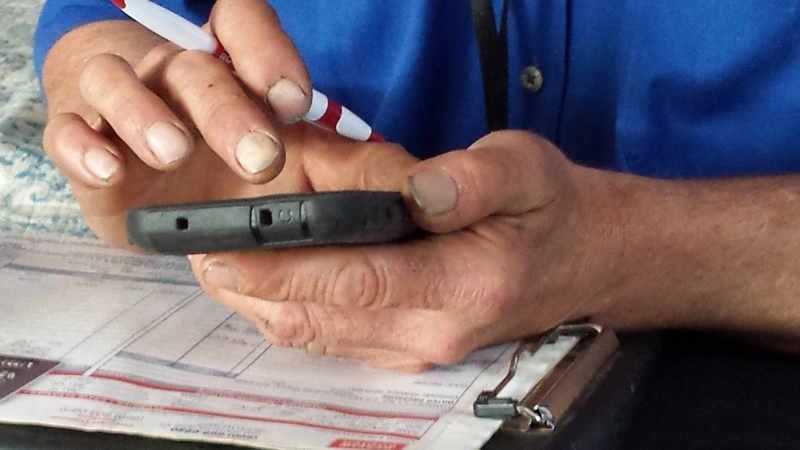 Time for market growth
Together with skill shortage, another challenge in the HVAC industry during the coming months is the growth projected by the market for several field service areas. Home services will be boosted from new constructions, old systems repairments and replacements, and other consumer-focused tasks that will require the assistance of HVAC industry.
New tools for a new era
Customer support, service invoicing, technician dispatching, stock management… all these important tasks in the HVAC industry take time and resources. This is why maintenance companies all over the world are turning to field service management software such as Synchroteam, so that they can do more in less time and with less effort.
Gone are the times when you had to rely on paper and land lines to work on your business. Technology has shaken the industry upside down, and every year we see the development of new tools, apps and cloud-based services that can make your work a lot easier.
Dispatching software is probably one of the best investments you can make in 2019, so why not start now?
Download our free demo
and begin fulfilling all those 2019 goals right away!