Whether you're an HVAC technician, a telecommunications engineer or a maintenance worker, you probably use a handful of tools everyday at work. But have you ever considered that the field service apps you may already have installed on your phone can also become powerful work tools?
What's more, you don't even need to search your regular app store for them. Your smartphone has a few default, built-in apps that can come really handy for anyone working in the field service industry.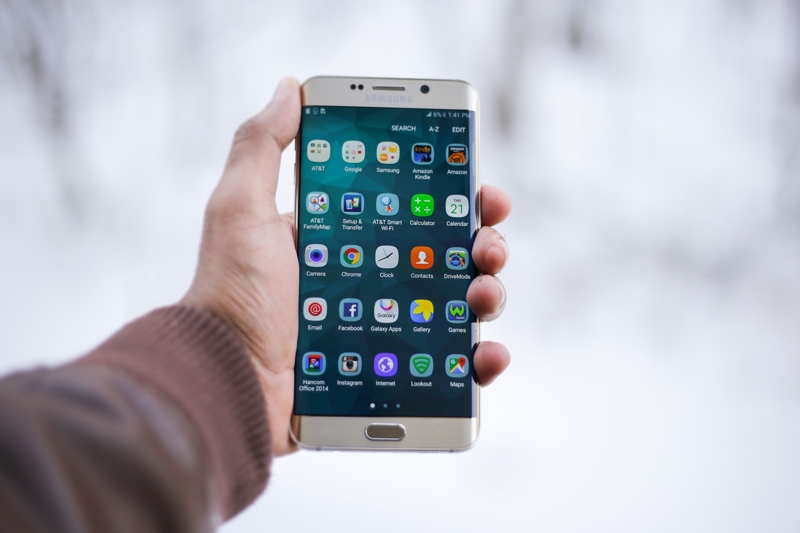 It's not the first time we talk about field service apps in this blog. Of course, even Synchroteam includes a mobile app that gives you total control over all the elements and the details regarding your work. But these are all apps you can download and install on your device.
What we're talking about today is all those apps and tools that usually come pre-installed on almost any mobile phone nowadays, and that can perfectly work as field service apps at any time. Think about apps like:
Calculator.

When it's time to

create an invoice

for a customer or do some calculations for an installation, accuracy with numbers is a must. All smartphones include a basic calculator that can lend you a hand there. Some of them can also turn that basic model into a scientific calculator if you rotate the device.
Flashlight.

No matter how many specialized field service apps you install, sometimes all you need is something as simple as a flashlight. The one included in your smartphone can come in really handy in a few occasions – especially if you've misplaced your real flashlight or run out of batteries.
Camera.

Sometimes you need to take a picture of an installation you've just finished or repaired – for example, for insurance purposes. And of course, your phone camera is always there, right at hand. Because taking photos with the phone is not limited only to holidays!
Timer.

Waiting for the glue to dry? Do you need to make sure the putty is solid enough? Don't risk your work on approximate calculations and use the timer app on your phone to set a precise countdown.
Maps.

Even if your service van already has a

GPS device

, the Maps app on your smartphone can prove to be an invaluable asset to locate your next customer's address with no hassle.
Notes.

Here at Synchroteam we're huge fans of digitalization. So if you're on the road to a

paperless office

, using the built-in Notes app on your phone to jot down measurements, a phone number or any other important information – instead of using a scrap of paper – makes perfect sense.
The perfect companion for all these pre-installed tools that can be considered field service apps is, of course, the Synchroteam mobile app. Available both for iOS and Android, the Synchroteam app is a key element in our mobile workforce management solution.
You can review work orders and reports, receive job updates, control the company's stock, generate invoices, collect payments and much more. Plus, you can even work in offline mode, in case the signal is not strong enough at your current location and you lose connectivity.
Your phone as field service tool
The built-in tools in your smartphone can work really fine as field service apps, but first you need to take care of certain elements. To begin with, try to keep your phone's operating systems and the apps installed on it updated to the last version. Not only do the most recent versions add new features, but also they often fix bugs and possible security flaws.
Talking about security, don't forget to configure a lost phone system on your device. Both Android and iOS include a built-in feature specifically designed to help you track, locate and remote wipe if necessary any lost or stolen smartphone.
Finally, your phone and its field service apps are useless if you run out of battery in the middle of a job. So next time you pack up your stuff, don't forget to include a power bank among your tools!
Don't miss the opportunity to try Synchroteam and its mobile app. Download the free demo now!