In this blog we usually talk about the different ways technology can help you with your field service company. From social media to field service software like Synchroteam, technology can make a difference in your business. However, in the last few weeks the world is facing an unprecedented crisis caused by COVID-19… and everyone must make the appropriate changes to adapt to this new situation.
This means that, instead of talking about how you can keep your field service company running with the help of technology, we need to think how to basically keep the world running during this COVID-19 crisis.
For a field service business, this is quite the task. Being by nature the kind of work that requires moving around a lot, you need to take certain important considerations into account. In other words, you must adapt your business to the current situation – with no plans or blueprints for orientation at all.
With this in mind, here are a few tips that can help you ensure the safety and health of your teams and customers while maintaining your field service company up and running during the battle against COVID-19.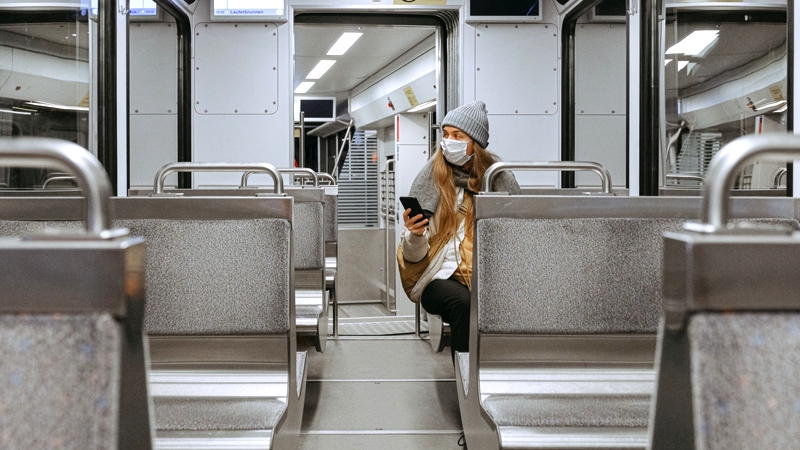 Business must go on
One thing is clear: field service technicians cannot work from home. At the same time, their service is essential when it comes to new installations and urgent fixes. Bearing this in mind, and within the COVID-19 situation:
– Reach out to your customers in order to understand their expectations in the current times. Find out whether they're temporarily closing their business, or whether they're one of the key business in this crisis and need more support than ever. Medical installations, for instance, are at the core of the fight against COVID-19. They surely will need a strong partnership from your side.
– While talking to your customers, validate (and update if necessary) the data you have on them in your field service software database. You may already have all the necessary records, but perhaps it's not so easy to access now. Ensuring all your information is correct may save the number of trips for a technician – and therefore, less exposition to potential COVID-19 contagion.
– The worst part of this crisis is uncertainty. This is why communication is so important now, especially among field technicians. Having the right tools to communicate at any time helps your workforce get the job done more quickly and effectively. And not only that, it's also a great tool for reassurement and encouragement in case the team's mood goes down.
– Adopt the necessary measures in order to prevent the spread of COVID-19 as much as possible. Limit team members on the field to one per truck, and minimize crew interaction as much as possible. Also, you may consider the Swing Shift protocol already adopted by many other companies in different business areas: divide your workforce into several self-sufficient units and make them work at different schedules.
– Pay attention to small details. For example, you can skip the usual customer signature to prevent customer and technician from getting too close and sharing a device. Keeping your social distance is key when fighting against COVID-19 spread, so you can simply email that document to the customer.
A home-based office
With all your personnel suddenly confined within the four walls of their homes, it's time to grab a hold of new ways to keep your business running as smoothly as possible.
With videochat tools such as Zoom or Webex, you can easily have meetings with your team at any time. These apps also work great as platforms for virtual training. So if the business rhythm is not as high as usual, you can take this time to train your team in any pending issue.
Another great way to make the most out of this compulsory COVID-19 downtime is gathering feedback from your employees. Make video calls, send online surveys, listen to what they have to say and learn from their comments and suggestions.
Finally, make a list of all those low-urgency tasks you're always leaving behind for some other time, and complete them now. Things like revising the inventory or cleaning up the archive are just the perfect task for these days! 
Image by Anna Shvets on Pexels