Running a field service company is a serious challenge that requires you to be on top of a bunch of different aspects: customers, work orders, inventory, invoicing… and of course, job dispatching. The approach you take regarding this key element in field service business can have a deep impact on the efficiency of your work and the profitability of your business. And this is where adopting a job dispatching software solution can really make a difference.
You probably know the situation: poor scheduling leads to mistakes, mistakes lead to angry customers and stressed technicians, and it all ends up in losing a full day's productivity. Given the ever-changing nature of the field service business, each day is always different from the rest. From new complex installations to routine maintenance tasks, the kind of work you perform varies a lot, and so do the requirements for each job in terms of specific skills and necessary material.
Only by using the right job dispatching software, like Synchroteam, will you be able to stay on top of all these variables and complete the job successfully. In case you're not convinced yet, here's three top reasons why you should start using a job dispatching software tool to manage your field service company.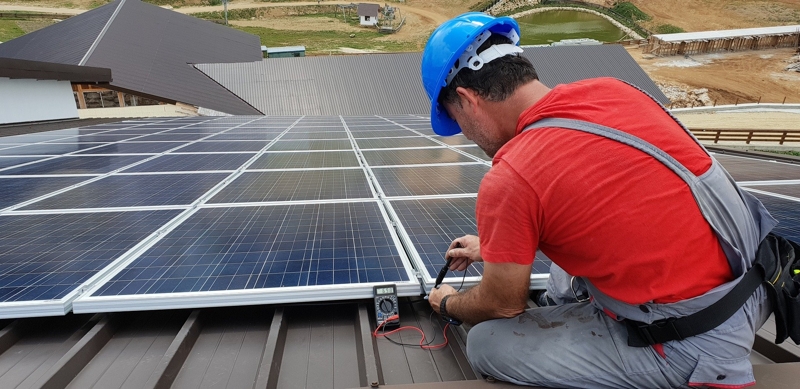 Working manually means being slow
Emergency calls are yet another element you'll frequently find in the field service business. These emergencies usually have a significant effect on your schedule, bringing changes to the daily schedule, and also to technicians' routes and available resources. It all results usually in longer working hours for everyone, which is not good.
As an automated system, a job dispatching software program can help you make those changes a lot easier. Therefore you can manage the unexpected so that it doesn't have such an impact on your defined schedule. Using a tool such as Synchroteam instead of a notebook or a whiteboard enables you to make real-time decisions and apply any changes automatically. Also, it keeps everyone on the same page via the mobile app, so that they can better prepare for the emergency.
Assigning jobs to technicians by hand is too difficult
When you have a small company of say, two or three technicians, you can still manage it fine. But the moment your business start to grow (and you do want it to grow, right?), things can quickly get out of hand.
Regarding technicians, for instance, there are a lot of variables you need to take into account: what kind of technicians are they? (full time, part-time) Which is their main specialty? (skills, certifications) Are they currently available? (or on holiday, or medical leave). 
All these details are better off stored in your job dispatching software. In Synchroteam, for example, you can easily assign jobs to whoever is most qualified for it. The system also takes into account the technician's current location, so that the customer doesn't have to wait for too long. And the Time Tracking tool enables you to accurately track working time and calculate associated costs, both in regular hours and overtime.
Customer requests come first
When it comes to customers, having a job dispatching software tool is also a way to make sure you'll take all of their needs and requests into consideration. In fact, customer experience is quickly becoming the center of many companies. According to a Walker study, it will overtake price and product as the key brand differentiator.
There are a bunch of circumstances regarding customers that can affect the way you handle your daily workflow. Factors such as location, availability, the type of job needed and priority have an impact in the way you assign jobs to technicians. In other words, what seemed to be a simple decision can quickly become a complex task – a task in which a job dispatching software program is an invaluable help.
When it comes to running a field service business, you need to consider your objectives and priorities. Surely taking the leap to digitalization and start using job dispatching software means having to make an investment. Not only in terms of software license, but also in team training, and the effort to adapt to a new workflow. But the sacrifice does pay in the long run!
Using a program such as Synchroteam helps simplify your daily workflow processes. It enables you to manage your team, incoming jobs, inventory, invoices and so on in such a way that it all works together towards the ultimate goal: bringing your field service company to the next level.
Feeling ready to take this important step? Download the
Synchroteam free demo
and start maximizing productivity and profitability TODAY!