No field service management tool is complete without mobile field service software. That is, the ability to use your field service application on the go, either on your tablet or your smartphone. That's why here at Synchroteam we offer a mobile app since day one, so that you can keep productivity up anytime, anywhere.
Using mobile field service software helps reduce multiple visits to the same customer, because the field technicians have everything they need at their fingertips: customer's repair history, tracking of parts and inventory, and any other documentation they may need on the spot.
With mobile field service apps there's no need for paperwork, the staff back at the office is keep up to date in real time, and the field technicians have everything they need in a small device in their pocket.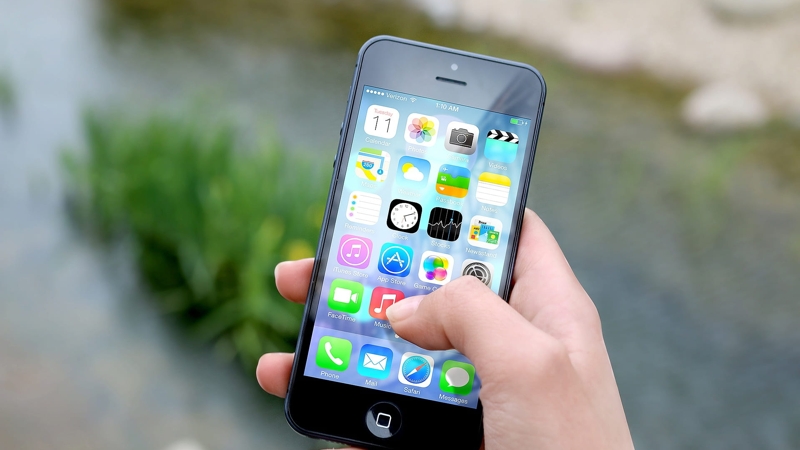 Why should you use mobile field service software?
Cloud-based field service software, like the Synchroteam mobile app, features advanced capabilities that enable field technicians to keep in touch with the office and be productive while attending any given job. The two-way flow of information makes it easier to automate certain tasks and update any information in real time – for instance, when you finish a job or create an invoice. It's just as if all the capabilities of the office could be extended to any location the technician travels to!
Another important advantage is digitalization. A powerful mobile field service software creates digital copies of every necessary document: estimates, work orders, invoices and so on. This reduces considerably the chance of documents getting lost or damaged, increases customer satisfaction and helps improve productivity.
The traditional paper-based approach is slow and inefficient. Documentation has to travel from one place to another, and you need to create new copies with any update. The digital version, on the other hand, lets you share estimates, assign work orders and generate invoices with just one click – plus, all these documents can be updated anytime without wasting more paper in the process.
Scheduling and dispatch are two key elements in any field service company that can also benefit from the integration of mobile field service software. A field service business is profitable as long as it's efficient, and efficiency comes from a well-planned scheduling and dispatch.
Teamwork made easier
With the proper mobile field service app, both managers and field technicians can work in sync, in real time. Managers are able to find the perfect technician for each job, schedule the visit and track working time. Technicians, on the other side, can adjust the schedule if anything unexpected comes up (keeping the manager up to date, of course!), find the best route to the job, and let the customer know of any possible delays.
Besides dispatching, another task that's usually quite time-consuming is keeping track of parts and stock. A fully featured mobile field service program like Sychroteam will also enable you to manage this area of your business. You'll be able to link used parts to given services, track serial numbers, and control stock quantities and movement.
Finally, when the task is completed, mobile field service software can also lend a hand. Mobile apps allow technicians out in the field to fill in all the necessary forms once the work is finished. They can then take a video or picture of the finished job with their own device, and most importantly, make use of the mobile field service software to generate the invoice right on the spot. Some apps, like Synchroteam's, even include a special module, with which you can immediately process the payment. So instead of waiting for days or weeks, your company sees its revenue growing instantly.
You probably don't need any more reasons to start using a mobile field service software application… if only you could try it out, right? Well, you've come to the right place, because Synchroteam has a free demo available for download, so that you get a real taste of the software before buying the license. Check it out!
Image by PxFuel