When you think about field service companies, you probably picture a technician coming home to install or fix something. After all, field technicians are the visible face of their companies. But we're in the middle of a pandemic, and that has changed everything. Now it's time to overcome difficulties, update old procedures and adapt to new times. Luckily for you, dispatch software is here to help!
COVID-19 has brought unprecedented challenging times to the ever-changing business of field service companies. This means that the competition to provide the best customer experience is even stronger now.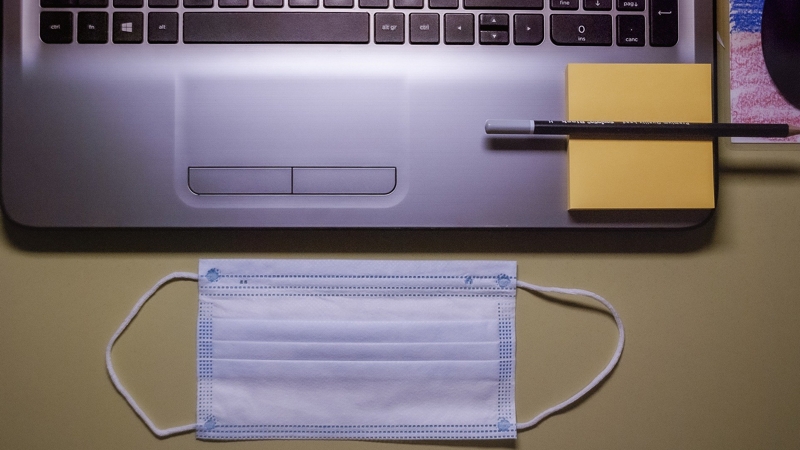 Also, getting everything right the first time around is now almost an essential requisite. No matter what kind of service your technicians deliver (new installations, routine revisions, repairment jobs or emergencies) you must keep your customer always in mind. And, at the same time, make the job as easy and safe as possible for your field technicians.
With the rise of remote work due to due coronavirus pandemic, managing your staff has become more difficult. And this is precisely where dispatch software can be really helpful. Thanks to the support of the right dispatch software, you can adapt to new workflows and keep on providing an excellent service to your clients.
Increasing efficiency in a pandemic with dispatch software
With dispatch software you can easily optimize the schedule for your field technicians. Also, top-notch software solutions such as Synchroteam provide you with mobile clients that make the whole workflow 100% digital.
Technicians will be able to plan their route, generate invoices and process contactless payments – all of this while keeping in touch with the staff back at the office at all times. In this way, you make sure the job is done and you get paid for it, but without putting anyone at risk.
Another important feature in any dispatch software is the ability to send text messages to customers when field technicians are on their way. This allows them to prepare for the visit, wearing masks and keeping the necessary social distance. And they can be easily warned in case of delays due to unforeseen events.
Getting everything done the first time
Improving efficiency in these challenging times is key, but so is prepping for the job. You need to make sure you assign the right technician for each job, and that they have all the necessary equipment (tools and parts) to get it done the first time around.
Completing the job in just one visit is now simply essential, in order to avoid unnecessary social interactions. And a good dispatch software tool can also be useful for this.
For instance, the inventory tracking tool built in any dispatch software lets you have full control over all the tools, supplies and parts needed for each job. Moreover, this software also helps you find the best technician for the job, based on everyone's assets – and proximity to the job's location. 
Fixing the problem before it's even there
The usual workflow in field service business usually implies a customer calling your company in the first place, hiring your services for an installation or repair job, and then the technician going out.
However, dispatch software can turn that around. If you use the right tool, you probably have access to a preventive maintenance utility. This utility helps you create a maintenance calendar that may avoid future service calls to fix an issue that could have been prevented from happening.
All you have to do is use the customer work history and job reports in your dispatch software tool. This information lets you track past services and gather data that can be really helpful when trying to stay ahead of costly repairment jobs. As you can imagine, bringing the solution to a problem that's not even there yet does wonders in customer satisfaction!
Get yourself and your field service company ready for these challenging times with the help of a powerful dispatch software tool like Synchroteam.
Get the free demo now!
Image by MrTozzo