Any modern HVAC equipment service company needs to document work in the field. And above all, they need to find the most efficient way to do it. The best solution for this, of course, is using an HVAC equipment tracking software that also has support for mobile – like Synchroteam does.
With a dedicated module specifically designed for smartphones, you give technicians the ability to manage all the necessary paperwork in the field, right on the spot. An HVAC equipment tracking software that also works on a smartphone makes your field company more efficient and boosts your business.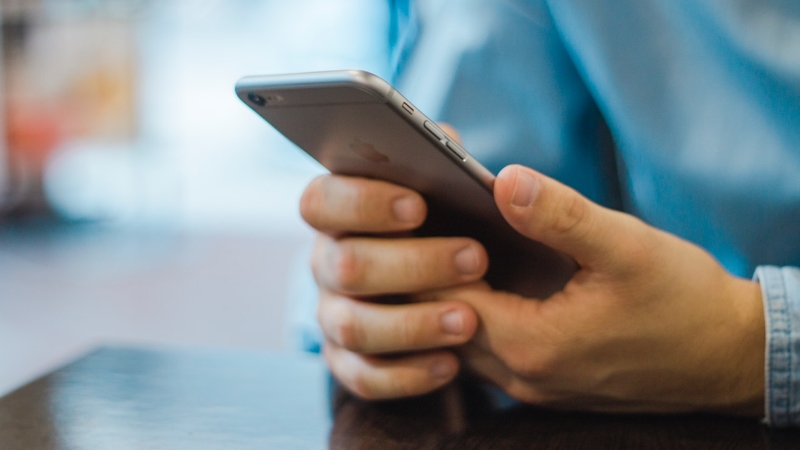 Scheduling for HVAC companies
A proper job scheduling tool is the key element for any field service company to succeed. And nowadays this ability to schedule needs to be available also while out in the field.
With mobile scheduling implemented in your HVAC equipment tracking software, you'll be able to reschedule any last-minute changes in an easy way. What's more, if any emergency calls come up throughout the day, technicians can also take care of them right on the spot.
Sometimes the staff back at the office can experience unusually high volumes of customer calls, and be quickly overwhelmed by them. With technicians being able to manage some of the scheduling on their own, the whole situation flows more smoothly. Thus the sudden stress peak calms down.
Managing HVAC jobs in the field
Now, how does the Synchroteam mobile app work? The mobile module is a key element of this field service workforce management solution. It lets your technicians have access to all the information they need to work efficiently. And it also works as a great tool to keep the whole team informed and up to date in real time.
Another important feature is that the Synchroteam mobile field service application also offers an offline mode. In this way you can keep on working even when you have no signal in your smartphone.
But there's a bigger advantage of this mobile app.  It puts all the features and tools that you would expect from an HVAC equipment tracking software right at the tips of your fingers. You can manage work orders, have full control over stock of parts, create job reports… all while out in the field. Even more, with the Payment processing tool you can even invoice your customers and collect payment on the spot.
This field service mobile app will alert you with notifications about any new or rescheduled jobs, and includes also interesting assistance features. For instance, driving directions that take you right to the next customer's location. Another example is the special set of tools to capture a customer's signature, or scan the barcode of a part you just used.
Last but not least, the Synchroteam mobile app is fully customizable. You can configure notification settings, and enable or disable special features such as autosync or GPS tracking. In that way each field service technician can have the custom version of the app that best suits their needs.
The future of HVAC is mobile
To sum up, having an HVAC equipment tracking software in place that also has support for mobile will help your field service business stay on top of customer calls. This is definitely the future of HVAC companies like yours, as it enables you to set up new appointments or reschedule anywhere, any time.
Customers may call to ask for changes at the last moment, or want additional work done at their HVAC installation. So, instead of sending the customer's information back to the office, you can create the job and schedule it right from the field. Not only does it save extra work for the team back at the office, but also saves time for the customer. And a quick, efficient service speaks wonders about your company!
Download the Synchroteam free demo now, and start managing your field service business… also from your mobile phone!
Photo by Adrianna Calvo from Pexels