Beginnings are always hard, and the field service business is no different. When you start your career in field service, your first steps usually involve going out to a customer's house to take care of a new installation or a necessary inspection. And even at this early stage, field maintenance software can already be helpful when building your customer's trust.
As the technician on site, you're in charge of examining the current installation, making a diagnosis of the situation and coming up with a solution. But not only that. You're also the visible face of your field service company. In other words, you're the link between your business and the customer.
Communication is really important in this area. You must show empathy for them, and build their confidence. Luckily, field maintenance software can help you create and maintain a healthy (and hopefully long) business relationships with customers!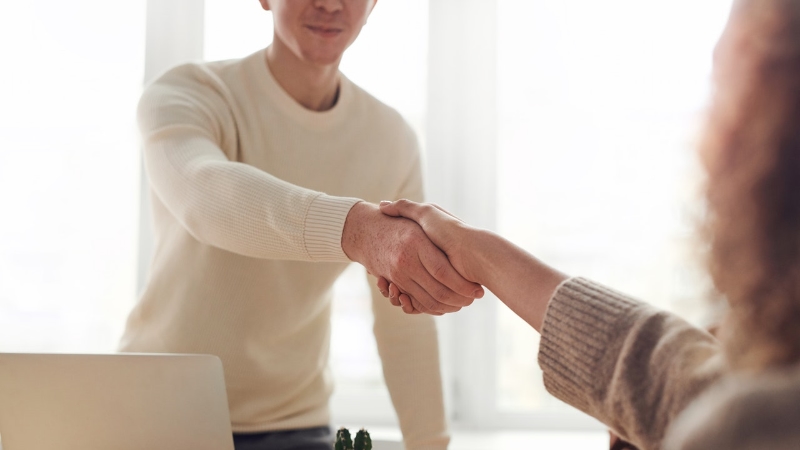 First things first: be professional
You know the saying: it's the first impression that counts. And it's true: the first thing a new customer will notice about you is you present yourself. Yes, we're talking about appearances here. Of course, you don't need to wear a stylish outfit like you just jumped out of an instagram fashion influencer account. But small details such as tucking in your shirt and making sure your hair is not a mess can be more important than you think.
Also, before the visit, take advantage of your field maintenance software mobile app to learn a few details about your customer: name, past history of services and so on. This is the kind of information that helps build trust.
Establish confidence with a good job
Once you're out in the field, you need all the information you can get about the jobs you're about to handle. Take all the necessary time to familiarize yourself with each customer and their situation. The customer database in your field maintenance software can surely help with this.
The more prepared for the job you are, the more professional you'll look in the eyes of your customer. You'll also be ready for any questions they may have about the job, and for any problem you may stumble upon.This will surely create a good impression of your field service company!
Avoid technical jargon
As a field service technician, you're used to all the technicalities associated with your business. But bear in mind that your customers don't have that same level of knowledge. It's important for them to understand what the issue at hand is, as well as the solutions you're offering. So that's why you should keep the usage of technical terms to a minimum.
If you explain the situation in plain English, you'll avoid a lot of issues and make your customer feel more valued. And when words are not enough, don't hesitate to use any visual aids in your field maintenance software mobile app. Any kind of photos, drawings, charts or diagrams can really be useful here.
Create standard service protocols
The best way to ensure all your customers receive the same service in your field service company is to establish standard protocols for different procedures. If all the technicians in your company follow them, customers will always have the same experience – no matter who assisted them.
Without these protocols, each technician could follow their own set of rules when visiting a customer, and you definitely don't want that. Customers need to feel the reassurance of knowing that they'll always receive a good service from your company, regardless of the technician.
With these tips you can create and maintain a good relationship with your customers. But not only that: they will also be more open to new services you may offer later on. And what's more, they'll talk positively with their neighbors and friends about your company. So in the end, a satisfied customer is also a source for more customers in the future.
Download the Synchroteam free trial now and start giving your customers the best service!