The field service business area is among the most competitive markets you can find today. That's why any help you can find to take you to the top, such as using a job dispatch software tool, is always a good idea.
Because you need to not only do outstanding work in your area, but also do it as fast as possible. With the technological advances we've all experienced, both customers and business partners expect your services to be faster than ever. And this is really where a job dispatch software app could be really helpful.
his kind of software is just one of the different types of technologies you can implement in your daily workflow in order to speed up processes. With the right tool, you would be able o optimize and expedite scheduling and dispatching, making your field service company more efficient!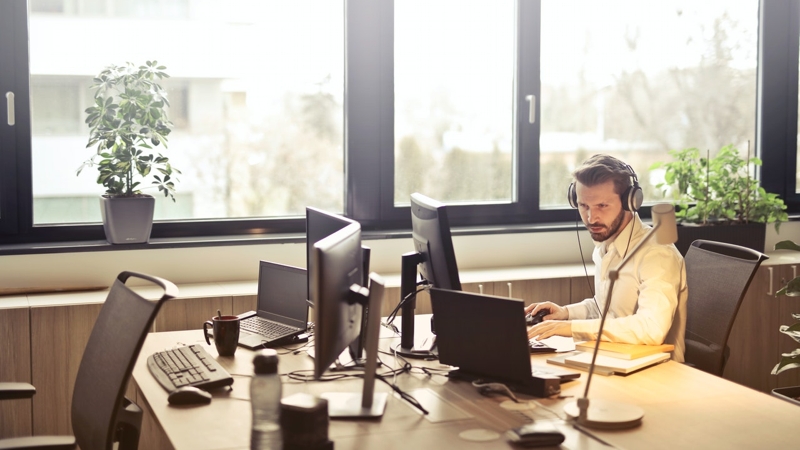 How does a job dispatch software app work?
A job dispatch software tool is the platform you use in your business to create and manage the schedule of all the different teams of technicians. Among its basic features, it should let you generate, review and edit the schedules for your technical staff. And besides the basic functions, op-notch field service dispatch software such as Synchroteam includes also advanced capabilities. With hem, you can optimize and streamline the whole process – not just the schedule!
What are the benefits of using job dispatch software?
As soon as you implement a job dispatching tool in your field service company, you'll immediately start seeing all of its advantages. Plus, these benefits are seen around all the phases that any given project in your company goes through. From the moment a customer contacts you, to the moment you send the invoice. But, what exactly are the improvements that a job dispatch software tool brings to a field service business like yours? Let's take a look at some of them.
Optimizing schedules
When you start using Synchroteam you'll have access to a user-friendly platform that helps you build schedules for your team. And if you need even more help, our special feature ScheduleAssist can analyze your current setup and suggest the best slot for a new job.
An optimized schedule means your technicians waste less time in driving around, and have more available hours to fit in more jobs. The automated system takes into account each technician's location, current workload, set of skills and other criteria, and hands out jobs accordingly. This is how a job dispatch software app can really help you increase your team's productivity!
Reducing time needed for scheduling
Another benefit of using Synchroteam's smart job dispatch software feature is that you save time not only out in the field, but also in the office. When you provide your office personnel with a smart job dispatch tool it automatically reduces the time they need to schedule and dispatch jobs for the technical team. Therefore, they can focus on other key business areas, such as customer support and marketing actions.
Real time availability
he schedules you create with a job dispatch software app like Synchroteam are not only available in your office. You can also share them with the team with the click of a button, and the technicians can check them out with the Synchroteam's mobile app. From this moment on, any changes or modifications you apply to the current schedule will be synchronized in real time. So everyone (the technicians out in the field and the staff back at the office) are on the same page.
Job tracking capabilities
he good thing about Synchroteam is that it's not just a job dispatch software tool. It's a comprehensive field service software application that features many other functions, such as GPS and mapping, time tracking, invoicing, inventory management and so on. With all of these tools, your teams can waste less time in tracking, and focus on what's really important. That is, to provide the best possible service to your customers, so that they keep on hiring you!
Click here to try the Synchroteam free demo now.
Image by Andrea Piacquadio on Pexels