When you integrate a job management system software such as Synchroteam in your daily field service operations you immediately start benefiting from it. The right software will help you increase efficiency and offer a better service for customers. And all of its advantages will ultimately make you achieve higher profitability.
The only problem is, how to choose the best management system software? Or at least the one that's right for you and your field service company. Not all management software applications are the same. They don't necessarily offer the same capabilities. However, they look so similar to the untrained eye that it may be a bit difficult to pick just one.
As you revise the many different options available today in the market, you need to make sure the job management system software you choose is the one your company needs. That is, the one that will take your organization to the next level. So here are a few questions you need to ask yourself when making such an important choice!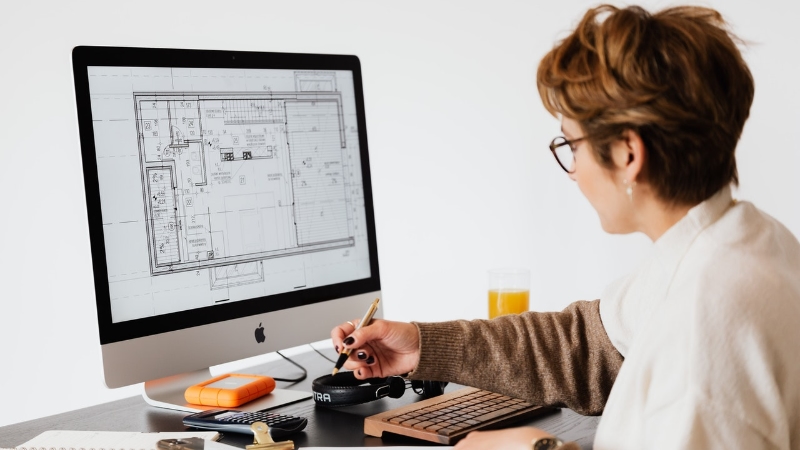 Key points to consider when choosing a job management software
While most job management system software applications offer similar features, each one of them will have distinctive benefits. This is why picking the one that will fit in with your business is so important! Let's see what key factors you need to take into account:
What is best, desktop-based or cloud-based?
You may have been working with desktop-based software so far, but in the end a cloud-based alternative is more convenient. Cloud-based job management system software offers better accessibility and real-time synchronization. Technicians can check project data, schematics, inventory and more while they're out in the field. Plus, there's the extra benefit of having a secure, cost-effective online backup copy of all your data.
Does it work with other business software apps?
For many companies, an essential feature of a job management system software application is the ability to work with those software tools they already use. This helps reduce disruptions in existing workflows, and makes the integration of new software a lot easier. So if you already use tools such as Quickbooks, Sage or Xero, make sure the software you choose will allow for a seamless adoption!
Will it help streamline work processes?
This is the best way in which the right job management system software can help your field service company. In the case of Synchroteam, you have features such as ScheduleAssist and the Job Pool. The first one automatically suggests the best slots for new jobs. And the second one lets technicians assign new jobs to themselves as they become available.
Does it contribute to transparency and communication?
Any top-notch job management system software should bring greater visibility into field operations, both for managers and technicians. In Synchroteam, for instance, you'll find an extensive, fully customizable reporting tool. Reports can be designed and tailored to meet your exact needs. And of course, they're fully mobile compatible!
Will it adapt to future changes within the company?
No business stays the same forever. This is why you need to make sure that the job management system software app that you choose can grow along with your company. As you optimize processes and increase efficiency, growth is naturally coming at some point in the near future. So choosing a management software tool that can grow with you will reduce broken workflows that can affect productivity.
By the way, and just for your information: Synchroteam does comply with all the requirements listed above! Our management system software is perfectly capable of all those features. So if you choose Synchroteam, you'll be able to optimize workflows and improve productivity. But don't just take our word for granted! Download Synchroteam's free demo and see for yourself.
Image by Karolina Grabowska on Pexels