An optimal management of technical crews is the key point of any field service business, no matter the area. Whether it's an HVAC, plumbing or telecom company, managing teams stands at the heart of your business. And this is why it's always a good idea to count on service management software solutions to deal with it.
You see, maybe you think field team management is easy enough to be handled "manually". But believe me, this is only possible at a small scale. Once your business starts to grow, team management becomes a real burden. The larger your operation, the more difficult it becomes to manage work orders, scheduling, invoices and so on. Fortunately, many of these challenges are easier to tackle if you implement service management software solutions in your daily workflow.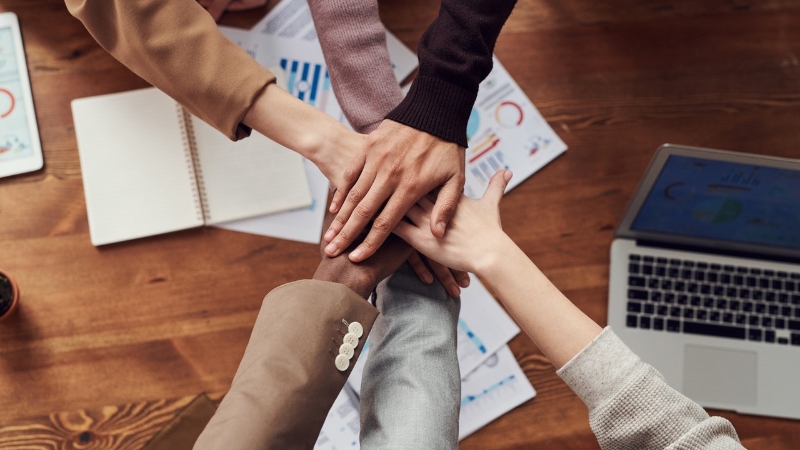 Take Synchroteam, for instance. This is a service management software tool that helps you optimize and automate all sorts of processes along any field service project lifecycle. And it can be really helpful in these three specific areas:
Managing schedules for field service teams
The scheduling and dispatch process of teams is one of the biggest challenges in any field service business. Without the right tool for the job, finding the suitable slot can be really hard for dispatch staff. And you need to make it right in order to reduce technician downtime and increase productivity.
Service management software solutions are perfect for these situations. They're undoubtedly the right tool to optimize scheduling, and make it a lot easier. In Synchroteam, for example, you'll find an intuitive scheduling tool, designed to make your job as easy as possible.
You can check the existing daily schedule, and make quick changes just by dragging and dropping elements across the screen. There are also weekly and monthly views, which can prove really useful when you need a broader view.
Last, but not least, you've got our unique ScheduleAssist. This automatic tool analyzes your current schedule and suggests the best slots for new jobs, taking into account several factors.
Tracking time for technician teams
Besides scheduling and dispatch, another key element in crew management is time tracking. As your field business grows and you hire more technicians, tracking working hours for each employee becomes quite the challenge. But this is another area in which service management software solutions are really useful.
In the case of Synchroteam, you'll see the software greatly reduces the time required for both time tracking and reporting. Thanks to its built-in Time Tracking module, you'll be able to track time and costs associated per shift and pay period, in a very accurate way. As for reports, our job reporting tool can be designed and tailored to meet all your needs and requirements. Plus, they're fully mobile-compatible!
Accessing project data anytime, anywhere
If you don't have an open, shared management platform like the one that service management software solutions feature, it's hard to keep track of everything. Information is disseminated across diverse areas in different formats and easy to lose sight of.
Fortunately this is another area in which service management software solutions such as Synchroteam can lend you a hand. Once implemented in your field service company, Synchroteam works as a centralized information hub. And in this way, you can find all the information related to any project in one single space.
Customer data, maintenance history, photos, schematics, lists of parts, invoices… everything is stored there. And of course, you can also access all this information right from your mobile phone.
These are just three key points in which service management software solutions are especially useful. But tools like Sychroteam can make your job as field service manager a lot easier in many other areas of your daily work. Want to see it firsthand? Download the free demo today!
Photo by fauxels on Pexels