In recent decades, the field service management sector has had remarkable growth. What's more, the two years of pandemic have greatly increased that evolution. At the same time, customers now have higher expectations thanks to advances in technology. And service management software solutions need to improve to meet them as a result.
There are key elements within the various processes and workflows you can manage with service management software solutions that point in the direction of several important trends. And these trends not only affect the field service business area, but also other important industries.
Here are four outstanding trends in service management software solutions that have emerged in recent years, along with field service predictions that we anticipate will materialize in 2022 and the years to come.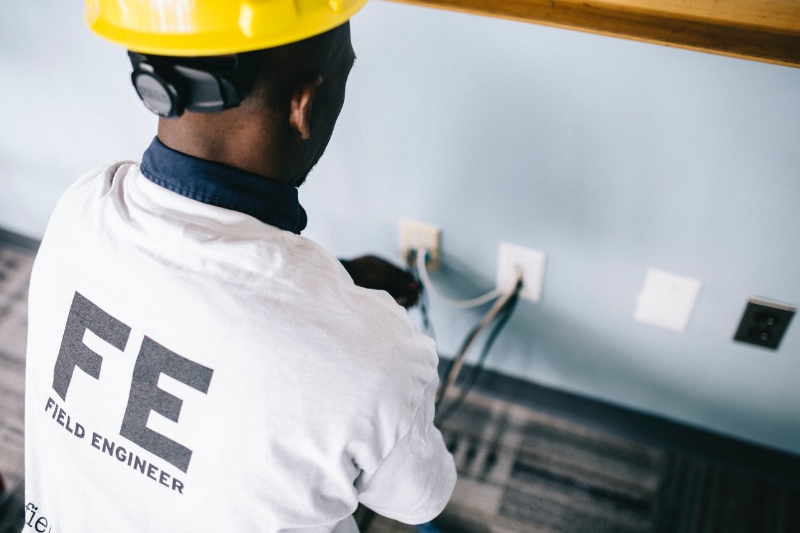 Using AI to automate business
It should come as no surprise that artificial intelligence is the first trend in service management software solutions. After all, the field service sector is only one of many that are finding use for artificial intelligence. For instance, you can use Synchroteam's ScheduleAssist to create the best daily working plan for your technicians out in the field, while lessening the workload on your scheduling and dispatch staff.
This tool uses AI algorithms to take into account skillsets, location and driving time, among others. It then uses that information to create optimized routes and schedules. In this way, artificial intelligence helps you automate processes in your firm to optimize business workflows, as they continue to advance in capacity and use.
Increasing customer visibility
Offering greater visibility and accessibility into their own customer profile pages is one way that service management software solutions can help you live up to customer expectations.
In these special areas, customers can check their own service histories, get project status updates, request new services, and more with the help of customer portals like the one you find in Synchroteam. In fact, consumer portals are a great method to boost customer autonomy and provide a better service. And at the same time you'll be lightening the load on your customer support staff.
Empowering technicians on a daily basis
Empowering technicians continues to be one of the best methods for field service teams to boost production and efficiency. And service management software solutions are the best ally for this mission.
Field service businesses are making every effort to give their field technicians the tools they need to be successful. This includes field service mobile apps, management of digital projects, and cloud-based field service data hubs. Thanks to these technologies, the technicians out in the field will be able to perform their duties as effectively as possible. And that will surely boosting productivity and first-visit success rates.
Using field service software is key
The most important trend here, in the end, is that technology continues to permeate the field service sector. This is why more and more field service providers are starting to use service management software solutions to have all digital tools, operations and procedures in one place.
You can easily store project data, work orders, images, schematics, and more in specialized field service software such as Synchroteam. What's more, you can also synchronize your field service app with other essential business apps such as Sage, QuickBooks and more thanks to Synchroteam's connectors.
It's obvious that the market trends for field service management will continue to strengthen in the next few years. Your field service business can benefit greatly from implementing service management software solutions. It'll help you boost productivity and profitability, while increasing client satisfaction. Try Synchroteam's free demo now and see for yourself!
Photo by Field Engineer