Field service dispatch software is a key element for all companies whose business depends on moving teams in their daily field operations. That's right, we're talking about most field service companies.
Field service management is fundamentally a system for keeping tabs on all elements involved in a company's field operations. Such systems provide inventory management, vehicle monitoring, customer information and scheduling tools. All of these, of course, with the help of technology. What's more, technicians can access these resources both at a customer's location or while en route to the job.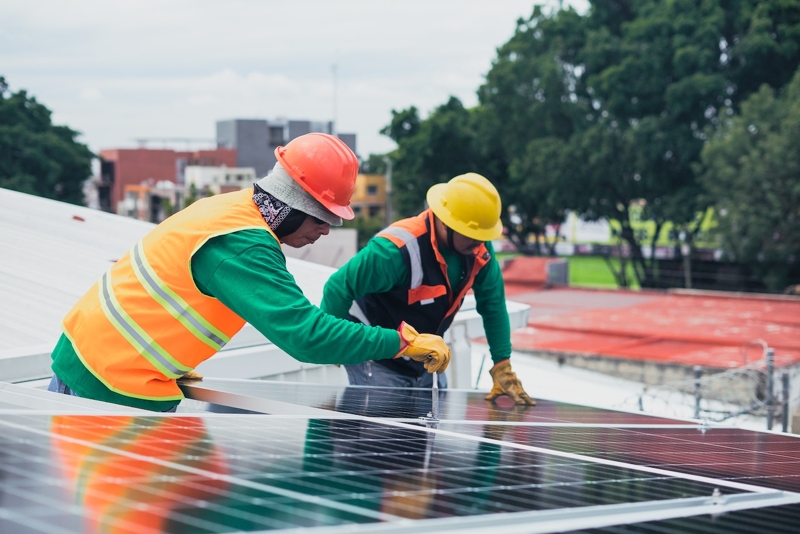 Field service management may also incorporate other crucial elements, depending on the sector. The objective in any case is to successfully combine field work with administrative responsibilities. That is, invoicing, accounting, and other tasks that the staff back at the office take care of.
Top field service industries
Many different industries make use of field service dispatch software to improve their workflows – and also their results. In fact, any business that employs contractors who work out in the field would require the usage of this kind of tool. It's probably the only way to ensure all daily operations run as smoothly as possible.
So, what are the specific kinds of business that could benefit from using field service dispatch software? Let's take a look at some of them:
HVAC
A good HVAC system (Heating, Ventilation and Air Conditioning) is key for the comfort of businesses and homes all around the world. That's why you need a good management strategy in this field area to provide excellent customer service.
Being organized is the best way to take your HVAC business to the next level. In order to achieve that, you need the right field service dispatch software, just like Synchroteam. This is the tool that will help you manage scheduling, job booking, payment and all communication needs.
Plumbing
Plumbing is an essential service for both companies and residences. Besides overseeing the fresh water supply and waste removal systems in buildings, plumbers must make sure these systems are efficient 24/7.
There are many tasks involved in the plumbing industry field: sending estimates, repairing pipes, servicing fixtures, tracking payments… In other words, running your plumbing business can get quite hectic sometimes. Luckily, a field service dispatch software such as Synchroteam can help you with all this workload.
Electrician
The modern world has relied on the electrical industry for a long time. Electrical power provides a necessary service that keeps our homes and businesses operating efficiently. And as an electrical contractor, you need to keep a good balance between response speed and job reliability.
It doesn't matter if you're managing the usual maintenance tasks or attending an emergency call. With a field service dispatch software like Synchroteam you can schedule jobs and dispatch technicians efficiently. You can also keep track of customer history and inventory, generate invoices and much more, all in one place. As a result, you'll be providing better customer service while also making more money.
Landscape
There are numerous chances in the multibillion dollar landscaping sector for people who love plants and landscape design. The key to a successful landscaping business is responding quickly to customers. But how do you pay attention to every customer's unique needs? Field service dispatch software is there to help you.
With Synchroteam you can keep track of your team, customers, jobs, inventory, invoices… and every other element you need to stay organized. It's the perfect way to do a great job and keep your customers happy.
With the help of field service dispatch software like Synchroteam, field service management is getting easier. These kinds of tools are quickly becoming essential to the business operations of organizations in a range of industries. Synchroteam minimizes double data entry and streamlines routine business processes. Additionally, you can seamlessly integrate it with other services already in use, such as Sage or QuickBooks.
Download the Synchroteam free demo to learn more about the best field service dispatch software!
Image by Los Muertos Crew