IoT, connected objects, digital twins… These are all terms that we are all now becoming familiar with. What's more, an increasing number of field industry areas involved in the operation or maintenance of equipment have started to use service software solutions to monitor their assets.
To handle all the work and daily tasks, businesses frequently rely on relatively low-tech solutions, such as Excel spreadsheets… or even manual processes. So, if you've decided to take the leap and give your staff digital equipment, congrats!
For businesses, finding the right field service software solutions can be a daunting undertaking. In fact, it's simple to get lost in the sea of choices. This blog post tries to offer some help as you try to understand the true meaning behind the ever evolving IT jargon.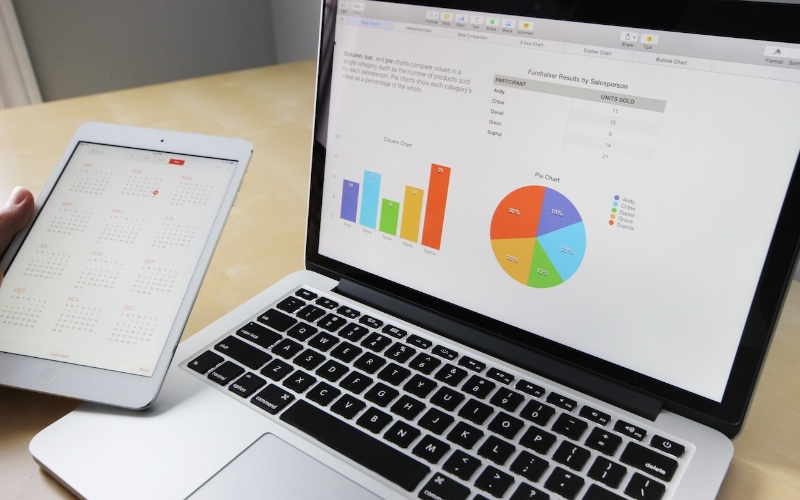 First, let's start with the basics. Field service software solutions and cloud-based are the two main topics that you can find in the term "Cloud-Based Field Service Management Software".
With the use of field service management (FSM) software, businesses digitize data and processes. They can use it to modernize business procedures and streamline operations. It's a centralized method for managing all service tasks and operations via field service software solutions. Plus, other teams in the company can use it as well, such as sales and finance. Overall, it helps them make better data-driven decisions.
Software that is cloud-based is one that is hosted, maintained, and accessible online. In contrast to locally installed software, cloud-based field service software solutions help streamline IT procedures within the company. There are no more difficult local installations, extensive upgrade initiatives, or investments in specialized infrastructure with top-notch IT security.
What are cloud-based field service software solutions?
Cloud-based FSM is a group of field service software solutions that are distributed, maintained, and managed in the cloud. Developers design these tools to assist businesses in managing field service activities efficiently.
FSM capabilities can include dispatching and scheduling technicians, and managing work orders and service contracts. Also, monitoring key performance indicators (KPIs) and scheduling preventative maintenance tasks. And last, but not least, planning equipment recalls; managing parts inventories.
Other teams within the company, such as sales, marketing, and finance, can also make use of the information received through cloud-based field service software solutions. In fact, most FSM tools also offer integration with other popular business software apps like CRM modules.
Advantages of cloud-based software
Generally speaking, businesses who use cloud-based field service software solutions enjoy reduced service costs, more productivity, higher revenue, better customer experience and customer retention. But there are many other advantages, such as:
enhanced service KPIs for technician productivity, contract profitability, first-time fix rates, customer satisfaction, and more.
a decrease in errors as a result of the removal of manual and paper-based operations.
a reduction in administrative tasks that frees up time for activities that add value.
a transparent view of the field-based equipment's condition as maintained.
increased customer account visibility for sales teams.
The capacity for supply chain teams to adopt a data-driven inventory strategy based on historical spare parts utilization.
More accurate estimates of profitability and the capacity to switch to other revenue models.
It is simple to retrieve information and finish work in the field thanks to the program's accessibility at any time and from any location.
It's also easier to scale and implement new technologies.
Cloud solutions frequently give company data high levels of protection that some firms couldn't otherwise afford.
Most organizations can afford to implement cloud solutions because you don't have to pay for any equipment or gear up front.
There's an easy way to try all of these advantages for real, in your own field service company: download the Synchroteam free demo and see it for yourself! You won't regret it.
Image from Pixabay