Inventory is a regular area of concern while operating a field service company. How you handle your inventory and make use of the data in your inventory management system may determine how successful you are. And even though you can manually keep thorough records, adopting an HVAC inventory management software can boost productivity, prevent errors, and even open up new marketing options. Let's take a more detailed look at those advantages!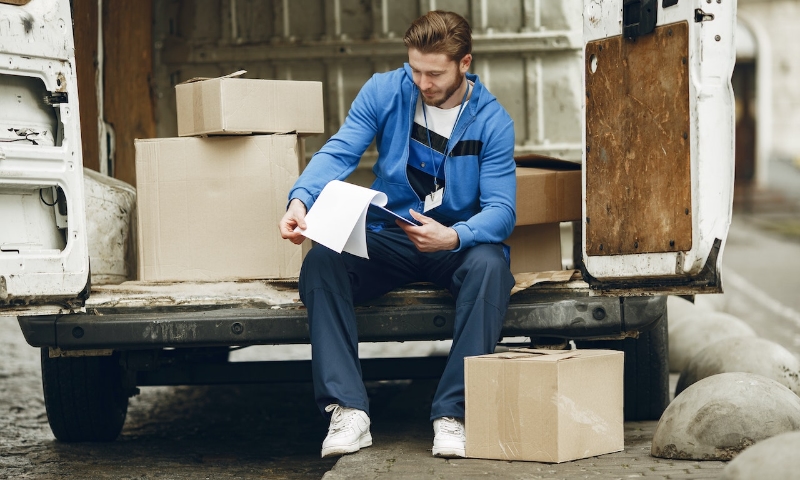 More detailed work orders
By letting your staff know what to expect on a future repair call, a thorough work order can help you save time and money. Because they typically don't have access to the necessary information, dispatchers frequently write work orders without taking current inventory into account. Using a HVAC inventory management software such as Synchroteam lets your staff view both on-hand inventory and inventory in each service vehicle.
Inventory may be easily assigned to a job using HVAC inventory management software. Synchroteam also prevents users from assigning a product to a job if you don't currently have it in stock. You can make sure you'll arrive at each job prepared and eager to work.
Keep an eye on supplies
You can get alerts to remind you to order more of a specific item when inventories are running low. Set up individually defined criteria in your HVAC inventory management software to ensure that you never run out of supplies.
Because here is nothing more frustrating than realizing you are missing only one item… and the replacement is going to take weeks. Also, this is the kind of situation that could cost you customers!
Don't waste money
There are a staggering number of ways to lose potential income when running a field service company. One of the simplest methods to ensure you're not losing out on potential money is to price your services properly. You can compare what you paid for a part to what you charge for it by using HVAC inventory management software.
Synchroteam allows you to keep an eye on your inventory, which helps you avoid making poor purchase choices. You may believe you are out of 9V batteries, but there could be a hidden supply in a technician's van!
More data for Sales and Marketing
You can gain useful insight into your customers' behavior by controlling your inventory. This aids in the creation of more strategic marketing and sales initiatives. Your inventory activity might help you determine which products and services to sell more. It also helps when deciding whether to promote products that don't sell well or those that have received positive feedback from your clients. Additionally, you may estimate future purchases and look ahead to emerging patterns by using the history of past purchases.
What else is cool, you ask? A HVAC inventory management software can contribute to the creation of a variety of marketing channels. For instance, you may use Synchroteam to generate a report that isolates clients who bought a specific HVAC equipment. Then, you can send these consumers an email offering them a maintenance package for their new investment.
Keeping track of equipment
When your inventory is not at home base, you may still manage it with HVAC inventory management software with GPS capabilities. Field service companies rarely keep all their inventory in a warehouse. Instead, a percentage is kept on each vehicle in your fleet. And it's important to be aware of the whereabouts of all your assets even when they are in motion.
The mobile component of the Synchroteam HVAC inventory management software system allows office users to always track the location of company assets. This makes it possible to quickly find lost objects and ensures that you can easily identify who ordered what.
It can be simple to lose track of all your moving pieces when managing a field service company. A HVAC inventory management software such as Synchroteam can make the difference, so start today with our free demo!
Image by Gustavo Fring