A business is declining if it isn't thriving. For some field service business owners, this reality is unpleasant. However, being forward-thinking, proactive with sales, and diligent with customer service are the keys to growing your business. In other words, your field service business needs to advance consistently in some way.
Noticeable improvements in performance and profits will surely follow when every employee is on the same page. All you need is a plan for moving forward. And for that, here are a few summer tasks for you! Just follow the advice so that you can turn your field service business from a struggling company into a successful one!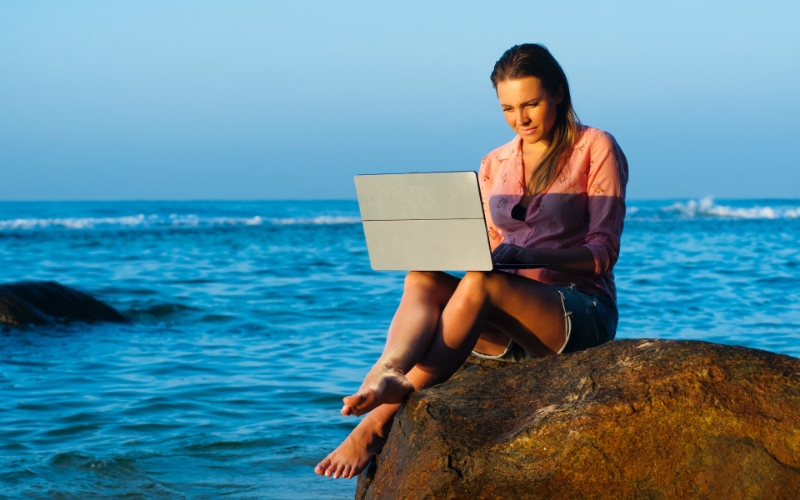 Know your market area
The sales pipeline is one of the most important metrics for a field service business to monitor. Each prospective lead becomes crucial for small companies. Unfortunately, leads frequently fall through the cracks when technicians or managers wear multiple hats.
Customers must sense that you really value them. With that in mind, don't hesitate to inform them of any special offers or upcoming seasonal sales. If you don't schedule a service call right away, check back in a few days to see if the situation has changed. This is in fact an excellent practice for increasing sales! And at the same time you make customers feel connected and appreciated.
Improve your marketing strategy
Giving your field techs additional authority is another method to maintain good customer relations. Give field workers the tools they need to promote your field service business – it can be as simple as vouchers or a business card! By giving your clients a tangible representation of your company, you make them think of you and seek your assistance when the time comes.
Another good idea is to give your technicians digital communication tools. Since they interact with clients in person, it's a good idea to teach them social media skills. In this way, the technician and the customer will have direct communication. Service will surely feel a lot more caring and amiable!
Jump into the digital era
This point might completely alter how your field service business runs. Using a field service software tool such as Synchroteam lets you keep all personnel connected to each other. Plus, you have access to all necessary data anytime, anywhere. Not to mention, field service software also makes getting records quicker and easier.
In fact, the first and second elements on this list are made simple thanks to field service software. Because the best way to track sales is to keep digital records of it. And the same applies when it comes to keeping track of your field service business customer database.
Always be grateful
The most basic advice, which is sometimes overlooked in a field service business, is to express gratitude for the patronage your company receives. If you think of it, many field service companies would collapse without devoted customers. The finest form of marketing has always been and always will be referrals. In fact, nothing says "job well done" quite like someone bragging to friends about their extraordinary experience. So, don't forget to thank customers for their support and recommendations!
And not only words, of course. Do not hesitate to make use of other methods, from emails of gratitude to coupons and discounts. They are all wonderful methods to express how much a customer means to your field service business!
With these suggestions, your field service business will continue to grow even now, when the summer months arrive and many sectors slow down. So, let Synchroteam help you with these tasks and make the most of this season! Download the free demo now and see it by yourself.
Image by Oleksandr Canary Islands