When it comes to field service software app, the modern field service industry must make a crucial decision: should it use the cloud or desktop? Many businesses have resorted to technology to assist streamline and optimize their operations. This applies to both in the field and in the office, as field service contractors are busier than ever. These businesses provide more resources to their technicians so they can offer the best quality of service.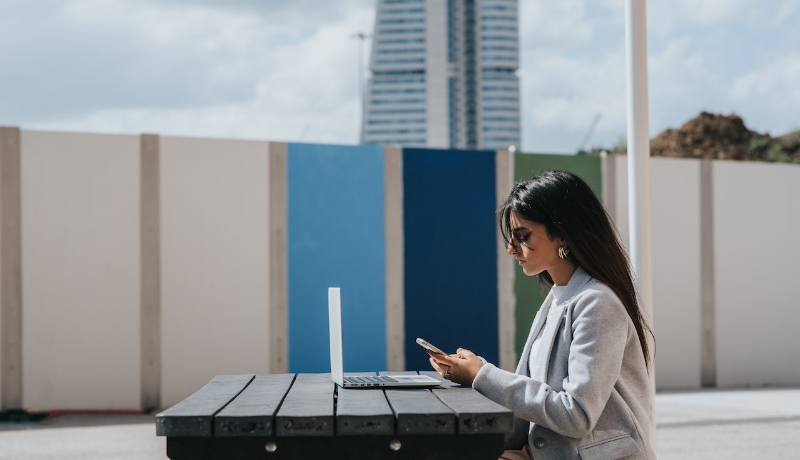 Desktop-based vs. Cloud-based field service apps
Of course, there are some difficult questions to answer before you can make use of a field service software app. It's especially important to choose between a cloud-based service or a server/desktop-based system. Everyone has different demands for a field service software app! Also, both systems provide a number of distinctive advantages. This makes the decision between a server-based and a cloud-based solution crucial.
Let's first clarify what each option means. A desktop-based system runs off of a local server at a physical place. This is typically a PC in the corporate office of a company or in a facility designed specifically to host computers.
A server or a collection of servers is what powers a cloud-based field service software app. Typically, your company logs onto the website of your software supplier to access that server and data over the internet. Both systems are simple for your technicians and staff to use, safe, secure, and dependable.
Storage and security backups
You might be saying to yourself, "I'd rather have my data stored locally and not have to rely on 'the cloud' to keep my data safe." Although you make a valid point, cloud computing platforms have automated backup schedules. What's more, in most cases they have built-in redundant copies.This feature makes sure your data is always safely backed up.
A server-based solution frequently offers backup alternatives as well. Some require data to be manually backed up and stored on a device (such a flash drive or external hard disk). On thee other hand, others run backup copies in the background. Consider the backup options offered by your provider when selecting your field service software app.
Communication between office staff and field techs
Considering connectivity is also important. Why? Because some places (especially distant areas) just lack coverage. Nobody knows your industry and the surrounding area's cellular coverage like you do. A cloud system is probably not the ideal option for you if you have trouble maintaining a signal throughout the day. A cloud-based field service software app depends on internet connections. If your technicians can't access them while working, they won't be of any use to you.
If your data is connected to a local server, how can technicians access it? When a mobile device has an internet connection, the majority of systems will push data and information to it. Since the most recent update from the office will still be visible on their phone or tablet, even a technician in the field without service can access data and make changes.
Which one to choose?
You are the best person to make this decision and choose a field service software app for your business. Simply make sure you get software that can expand with your business in addition to providing a solution to current issues. In other words, a system that currently meets your needs shouldn't become outdated in the near future.
Synchroteam offers a field service software app that can be tailored to fit your company's needs as it expands. Its cloud-based technology meets all of your field service requirements. And it's fully compatible with your technicians' smartphones!
Selecting your field service software app is a crucial choice for your company. Make sure you consider future problems as well as the ones you wish to solve with technology now. Take a look at the Synchroteam free demo and check if this is the solution you were looking for!
Image by Anete Lusina