You're probably a little overwhelmed if you're looking for HVAC software. Because selecting the best option for your business can be really challenging. There are just so many options available!
The development of HVAC service software has contributed to the success of the HVAC sector. Now HVAC businesses can schedule appointments, create invoices and more with the help of this software. Thanks to this, industry efficiency has increased overall. Besides, HVAC companies can now provide better customer service.
Apart from the advantages of HVAC service software such as Synchroteam, the growing demand for green energy is also helping. The industry is expanding as more people become interested in installing energy-efficient HVAC systems in their homes.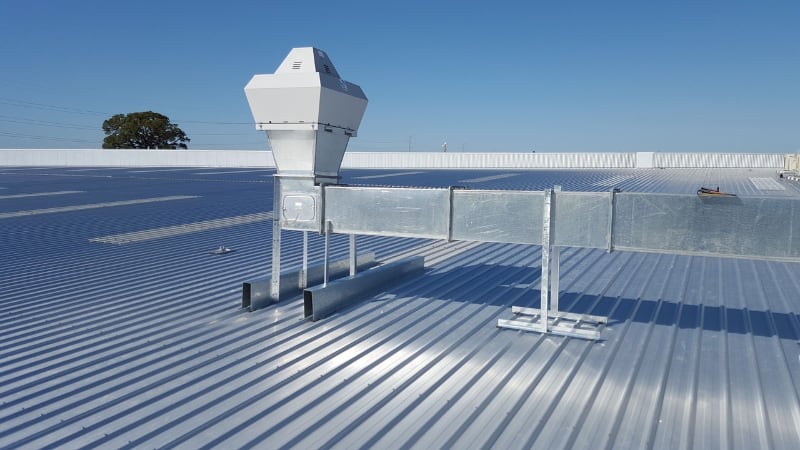 This is why you need something to help your company grow as much as it can. And not only that, but also maintain its competitive edge.Of course, you need to be sure you choose software that is reliable and easy to use. Let's review some of the key points you need to take into account!
What is HVAC software?
First things first: what exactly is HVAC service software? It's a computer program that aids in the management of customer information, appointment scheduling, and billing. Additionally, some programs may have tools for tracking service calls or inventory management. The goal of this software is to increase the efficiency of the HVAC industry by automating a bunch of manual tasks.
Operating your business will be easier for you if you use the right HVAC software. It can assist by offering simple-to-use tools and automating tasks. With this system, you can enhance your customer service while saving time and money. And yes, this is exactly what you get with Synchroteam.
You should take the needs of your company into account when choosing HVAC  field software. Which qualities are most significant to you? Do you require a more complex system? Or is a simple application with the most basic features just enough for you? You can start reducing your options once you know what you need.
The features you should be looking for
No matter what your requirements are, there are certain key features you should bear in mind when choosing the perfect HVAC software. These are some of them:
CRM (Customer Relationship Management): a tool to keep track of your communications with customers, handle their data, and provide reports.
Scheduling: Setting up appointments and estimating project deadlines.
Invoicing: You can generate invoices and handle payments with this feature.
Work Management: Monitor the status of projects, delegate work to staff members, and produce reports.
Reporting: With this, you can monitor performance, job costs, and other information.
Billing: Keep track of client billing details and due dates.
Asset management: keep track of the acquisition and disposal of assets, like tools and equipment.
Document management: This function makes it simple to locate the documents you need by centrally storing all of your important documents.
Needless to say, Synchroteam does include all of the above!
Types of HVAC software
After revising some of the most important features of HVAC service software, let's go over another key aspect: what kind of HVAC management software do you need? There are mainly two types: desktop-based software and cloud-based software.
Desktop software is an application that you can access right after installing it on your computer. It works offline, meaning you don't need an Internet connection. Although it is usually more expensive than cloud-based software, it offers more features and flexibility.
Cloud software, on the other hand, is hosted on a remote server and accessible from any internet-connected device. It is usually easier to set up and less expensive than desktop software. It might not, however, have as many features as desktop applications.
How to choose the right one for you
So, we already have all the information we need. Now it's time to start looking around for the right HVAC software. The following advice will hopefully assist you in selecting the best software for your company!
Identify your needs: first of all, consider the features you require and the reasons behind them. This will assist you in selecting the appropriate software for your company.
Limit your options: after defining your needs, you can start looking for software that best suits your company's requirements.
Compare costs: once you have a few candidates, it's time to begin comparing costs. Remember to evaluate subscription and one-time costs.
Examine reviews: before taking the final decision, make sure you have read reviews left by previous customers. This will help you determine whether the software is appropriate for your company and what other people think of it.
Obtain a demo: many HVAC software apps, like Synchroteam, offer free trials to test out the software. This lets you try the software's functionality and test its suitability for your company.
So go ahead, download our free demo and find out if Synchroteam is what you're looking for!
Image by AFPmark on Pixabay