Field service companies encounter certain particular difficulties. For many, the day's work may consist entirely of responding to emergency calls. These then need to be prioritized and incorporated as soon as possible into the day's agenda, usually with modifications to the original schedule. So this is the first challenge: to decide what should go first.
Many of the field service companies still manage their workflow in part through paper-based processes. This makes it more difficult to adjust timetables and assign tasks to technicians. Mainly because the staff back at the office might not have access to all the information they need.
Additionally, field service companies frequently perform a wide range of tasks. These usually require the appropriate abilities, components, or equipment for each assignment. Workflows then have a number of dependencies that you need to follow in order to finish the task.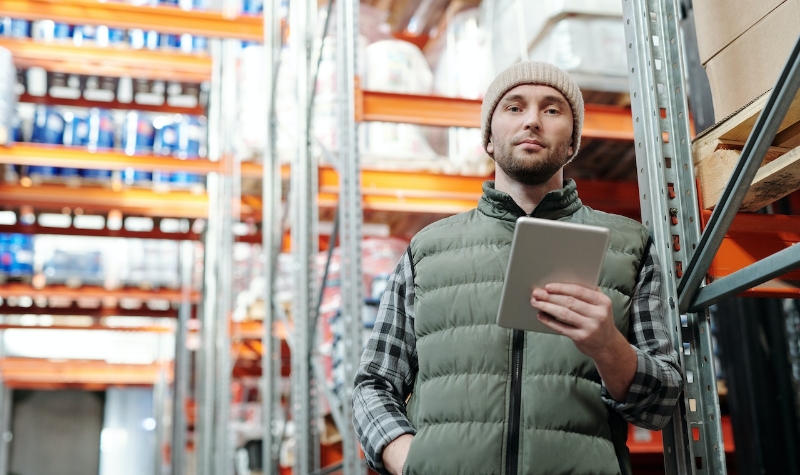 When using paper-based procedures, it simply takes too much time for the most recent information to become available. And this is what causes delays in inventory checks, part reorders, and invoice distribution.
The speed at which the field service sector is changing is another problem. Equipment is becoming smarter every day! Along with this technological improvement, customer expectations rise, and service delivery must keep up with it.
Avoiding paperwork
There are still field service companies that have a costly and ineffective paper-based work order system. Everyday trips to the office force technicians into large travel expenses, which reduce their availability for jobs. Also, processing the paperwork requires a large amount of administrative effort and time.
One simple way to solve the paper issue is using field service software such as Synchroteam. With software like this, every work order is created and filed electronically. Consequently, the business improves in many areas! Technicians, for instance, make a lot less trips to the office, which decreases travel expenses and increases productive hours. What's more, time from service completion to invoice is reduced… and your revenue rises!
Improving workflows and increasing revenue
Fortunately, many other field service companies see the advantages of using cloud-based software such as Synchroteam. It's a great way to improve the productivity of their business operations and increase profitability.
Using field service software,for example, field service companies can keep in touch with technicians using the mobile app. This enables managers to assign tasks or notify the team of new or updated tasks. Alerts, position monitoring, and GPS navigation are all provided through the dispatch capabilities.
In the end, using this kind of software can save up to 60 hours per week. There's no waste of time, and you can keep technicians up to date regarding any change in current projects. Also, finding available technicians and assigning new tasks to them is faster and easier than ever. In the end, you can simply schedule more tasks every day, and therefore make more money in the same amount of time.
Better customer service
Field service companies are always looking for ways to boost company profitability and provide even greater customer service. Before using Synchroteam, the standard method would be taking calls and manually texting jobs to the technicians.
But now, with Synchroteam in the picture, field service companies can use the scheduler tool to check each technician's status. Then, according to availability and skills, the dispatcher can send jobs straight to the next available technician. On the other side, technicians can use the mobile app onsite to check any information they need.
The data gathered by Synchroteam reports can also help in forecasting customer needs. For example, if you notice that many of your customers use the same HVAC brand, it makes sense to have replacement parts always at hand.
Synchroteam can be a great ally in streamlining workflows for field service companies. Our solutions allow you to automate field operations, including task dispatching, on-site job information updating, and instant invoice issuing. Give our free demo a try!
Image by Tiger Lily